Manado (AsiaNews) – The second Indonesian Youth Day currently underway in Manado is centred on the values of pluralism and acceptance with the participation of 2,548 young "agents" of evangelisation.
The brainchild of Pope John Paul II, the gathering will also see the participation of at least 24 bishops.
Young people came from 37 dioceses in Indonesia, plus two foreign delegations: one from Kota Kinabalu (Malaysian state of Sabah) and the other from East Timor (Asia's most Catholic nation in percentage).
The youth will share experiences and testimonies, put up for free by local Christian and Muslim families, evidence of the spirit of hospitality and pluralism that characterises local society and culture.
According to Mgr Pius Riana Prabdi, chairman of the youth committee of the Bishops' Conference of Indonesia, young people will show the true nature of their society based on pluralism during these six days.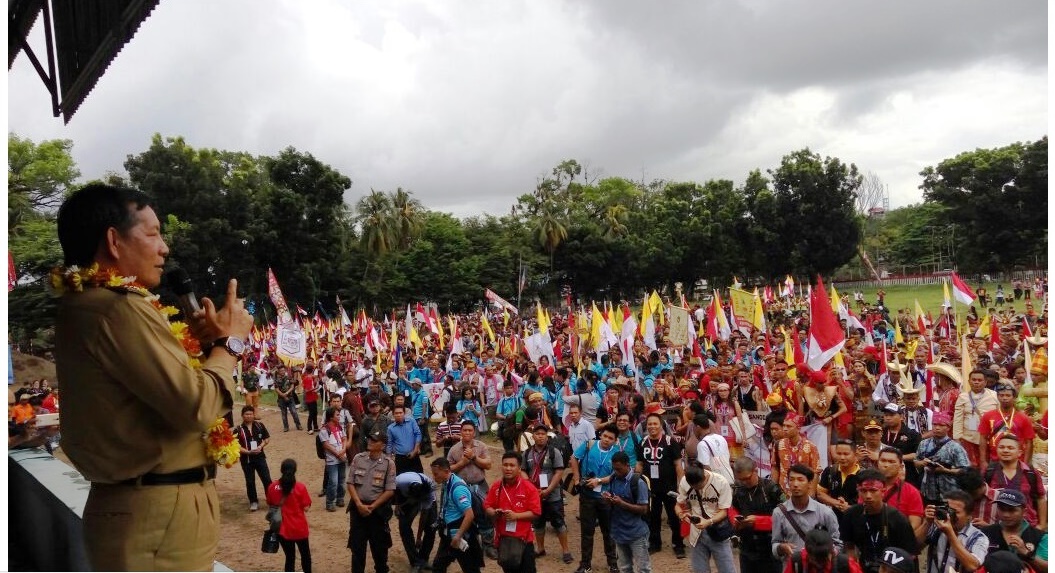 In this spirit, difference and unity in diversity are the values that characterise the event. The Church plays a role of reform and support for the growth of the country's youth.
Each participant will be able to strengthen his or her faith and make an important contribution to the development of the Catholic Church in society.
Another goal, the bishop noted, is to revive the original spirit of the early Christians after the ascension of Christ, based on mutual support, prayer and sharing as pivotal elements in the community.
No less important is the great involvement of the organisation at regional and local levels.
Mgr Joseph Theodorus Suwatan, bishop of Manado, explained that local residents and government authorities at the regional, provincial and local levels strongly backed the meeting.
Finally, all participants will have the opportunity of meeting the bishops in a more informal situation outside the official agenda.
They will be able share ideas and offer reflections on different topics related to the Church and its place in society.
Ref: http://www.asianews.it/notizie-it/Manado,-la-seconda-Giornata-della-giovent%C3%B9-indonesiana-per-i-giovani-come-promotori-di-evangelizzazione-38760.html